Mediterranean Winter Flavours to Warm up your Kitchen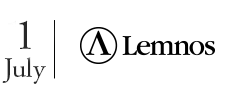 Bring some extra flavour to your home and transform traditional recipes with the Lemnos Mediterranean Winter Flavours Recipe eBook. Let Lemnos fill your winter days with warm, tasty recipe ideas inspired by the culture, colour and taste of the Mediterranean. Fill your plate with a range of delicious dishes. From warming bites to hearty bakes and filling roasts, our assortment of quality ingredients combined with the versatility and taste of Lemnos Fetta and Haloumi will inspire and transport you to the sunny Mediterranean. Enjoy these 10 easy winter warmer recipes, brought to you by Lemnos.
Simple and Packed with Flavour
During the week time is short, but we still want warm, flavoursome meals.
With the versatility and rich taste of Lemnos Haloumi or Fetta, you can make simple, quick recipes that are filled with the flavours of the Mediterranean.
Try the Tomato Stew with Fetta on Toast for a delicious morning treat, or the Spicy Baked Fetta with Tomatoes to entertain and impress your family and friends.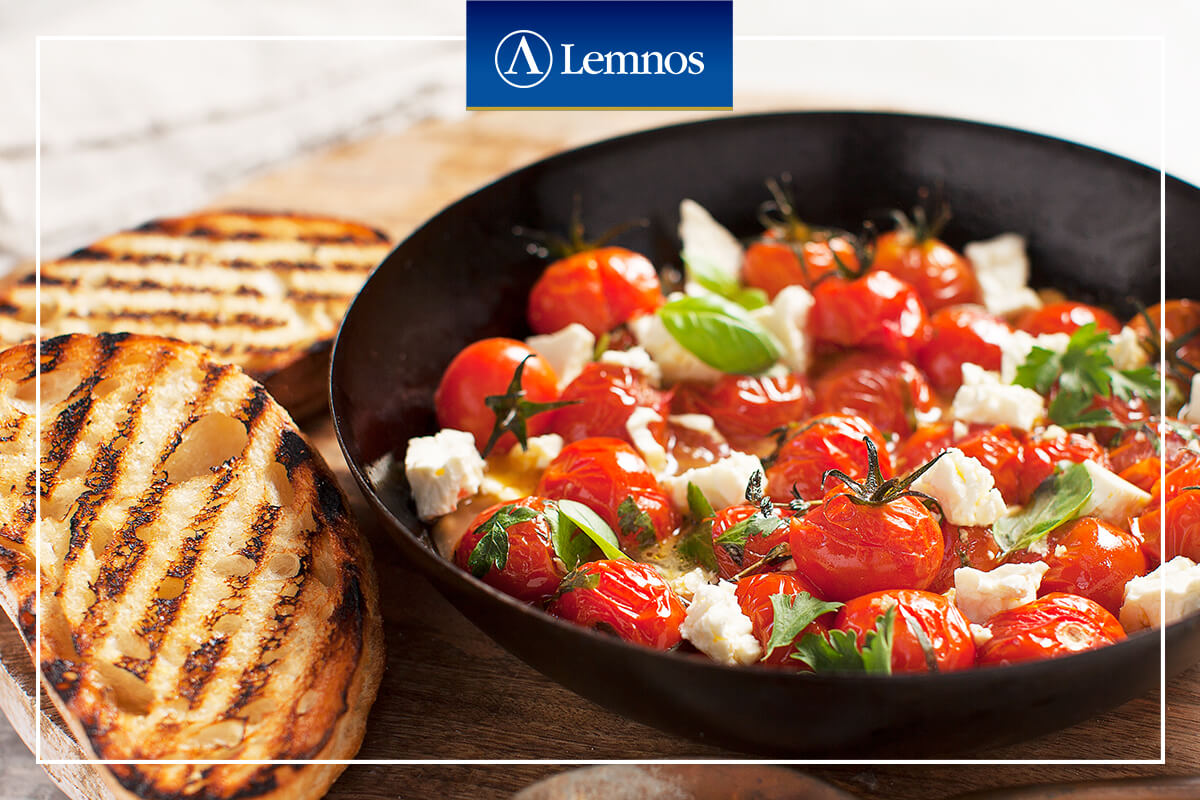 Family Meals That Will Warm You from the Inside Out
It's easy to incorporate Lemnos Fetta or Haloumi into your delicious winter cooking, and these recipes are guaranteed to keep the cold at bay.
Perfect for the family, or for weekend entertaining, the Lamb and Fetta Flatbread is not to be missed. As for the Three Cheese Lasagne, the traditional family favourite is given a delicious and indulgent Mediterranean twist.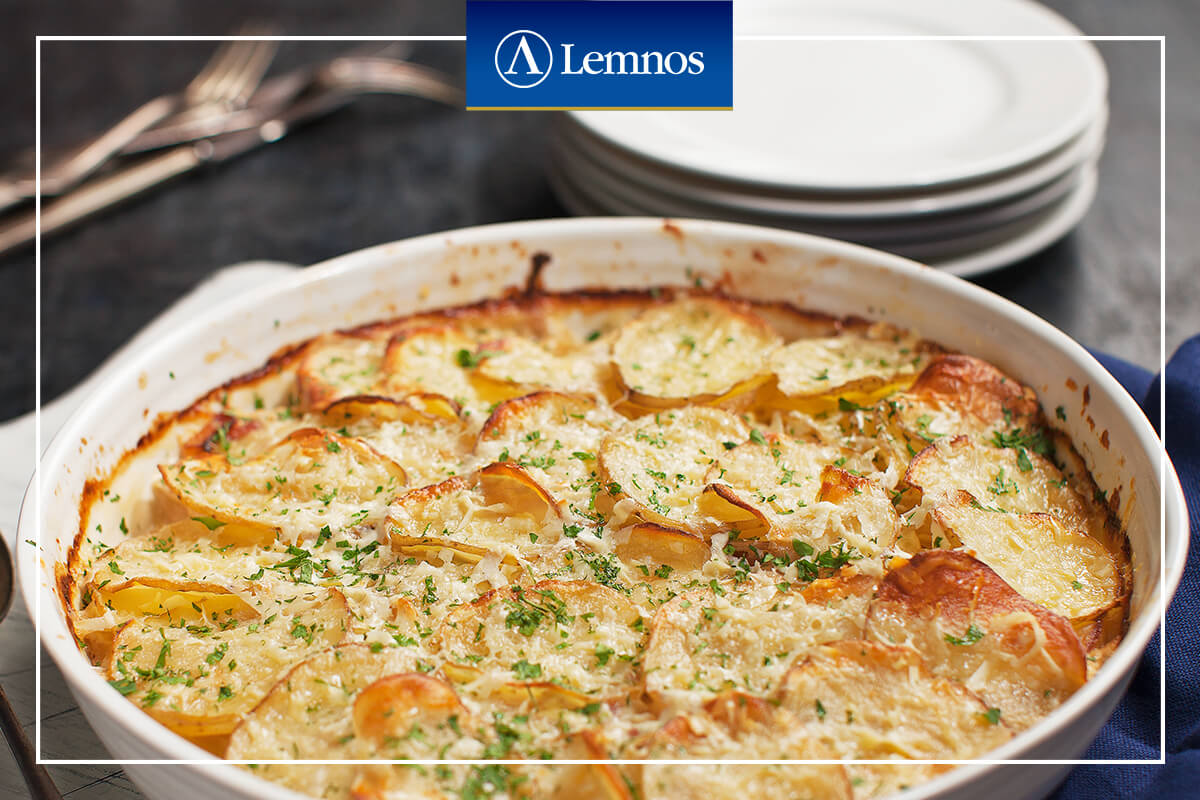 The brand new Lemnos Mediterranean Winter Flavours Recipe eBook includes 10 easy, warming recipes featuring delicious Lemnos Fetta and Haloumi – perfect to see you through the colder months.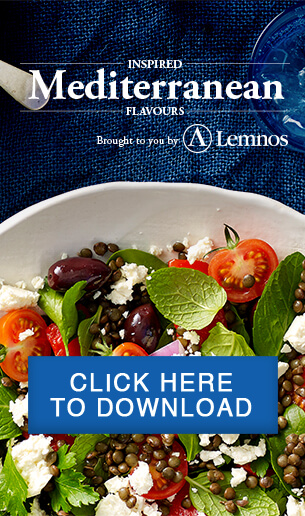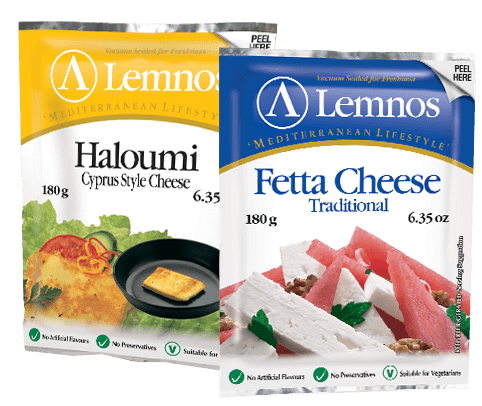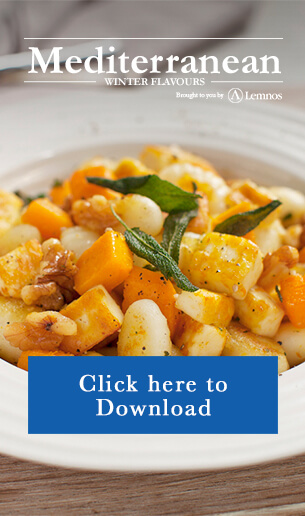 Subscribe to our Lemnos mailing list to receive newsletters and notifications when new FREE e-book downloads are available*.
Please enter your details below** (optional)
*Privacy Policy – Our Privacy Policy sets out our approach to the management of personal and sensitive information. Subject to the Privacy Act 1998 (Cth), you can have access to and seek correction of your personal and sensitive information. Our Privacy Policy contains information about how you can do this, including the contact details for our Privacy Officer and information about how you can make a complaint about a breach of privacy. By completing this form you consent to the collection, use and disclosure of your personal information as described in our privacy policy at http://www.lemnosfoods.com/privacy-policy. Specifically, you consent to us disclosing your personal information to our service providers located in the US, Europe and Asia Pacific.
**Direct Marketing – By completing this form, you consent to us using your personal information to let you know about products and services that we think may be of interest to you (including those of our associated entities), via direct marketing through electronic and other means. However, you may opt out of receiving marketing information at any time by using the contact details provided above or the unsubscribe facility on any email you receive from us. For more information, see our Privacy Policy.