7 Days of Meat-free Meal Ideas


Keeping your weekly meal plan updated regularly with fresh recipe ideas is just as important as eating healthy. Having a meal plan makes it easier for you to plan lunches and dinners for the week and takes some stress out of entertaining. Whether you're new to vegetarian cooking or looking to add some new recipe ideas to your week, here are 12 Mediterranean-inspired vegetarian recipe ideas for 7 days, taken from the Lemnos Vegetarian recipe eBook. Each dish combines our delicious Fetta or Haloumi cheeses with colourful and crisp ingredients.
1. Monday
Lunch: Kick-start the week off healthy with an energising Beetroot, Lentil and Fetta Salad. Healthy beetroot and French lentils combined with fresh chopped herbs and tasty fetta makes a satisfying lunch.
Dinner: Clear away any Monday-blues with a Baked Pumpkin and Fetta Pasta, the perfect comfort food.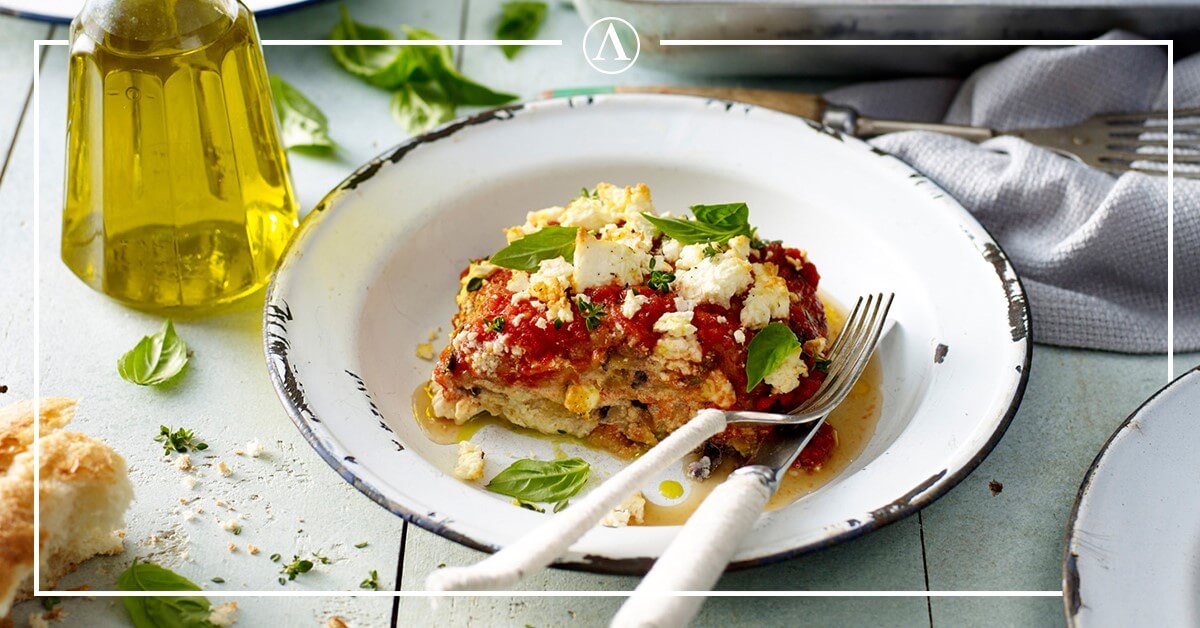 2. Tuesday
Lunch: The perfect taste sensation is a refreshing Haloumi, Watermelon and Quinoa Salad where the salty taste of the haloumi complements the sweet, juicy watermelon.
Dinner: A simple but impressive Three Cheese Eggplant Lasagne provides three decadent layers of eggplant, fetta and spinach for a cosy family dinner or entertaining.
3. Wednesday
Lunch: Get over hump day with a Whole Food Lunch Bowl with Fetta Yoghurt which mixes wholesome quinoa with kale, chickpeas, sweet potato and fetta yoghurt.
Dinner: Zucchini Stuffed with Haloumi and Fresh Herbs is a midweek meal packed full of flavour.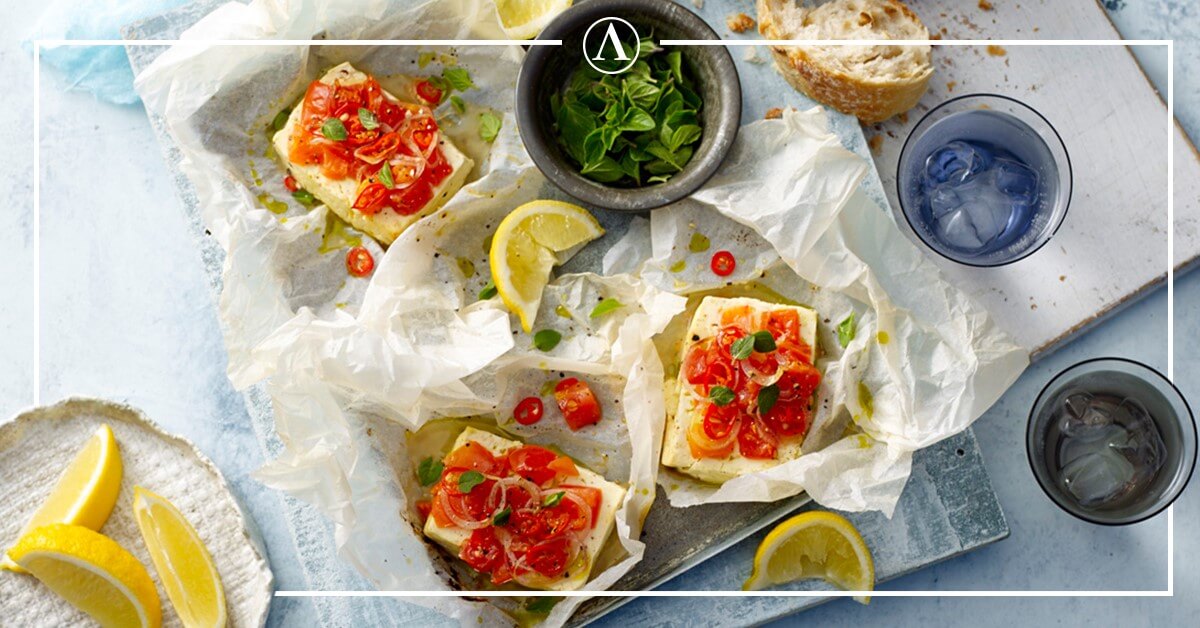 4. Thursday
Lunch: Take on Thursday with a Spinach, Walnut and Fetta Pasta Salad. Drizzled with balsamic vinaigrette, it's simply divine.
Dinner: Add a touch of exotic to your evening with a Spiced Roast Carrot Soup with Fetta Crumble.
5. Friday
Lunch: For a satisfying twist on the traditional, a delicious Greek salad combining fetta with lentils, Greek herbs, tomato and cucumber.
Dinner: Start your weekend on a delicious note with Eggplant and Haloumi Burgers, a tasty meat-free BBQ option.
6. Saturday Entertaining
Haloumi, Caramelised Onion and Chickpea Fritters will delight your guests as an appetiser, or serve as an afternoon snack for your family.
7. Sunday Entertaining
Whether you're having a few friends over for a barbecue, or just a movie day at home, try an exquisite Roast Beetroot and Fetta Dip with Raw Vegetables as a healthy entrée or snack.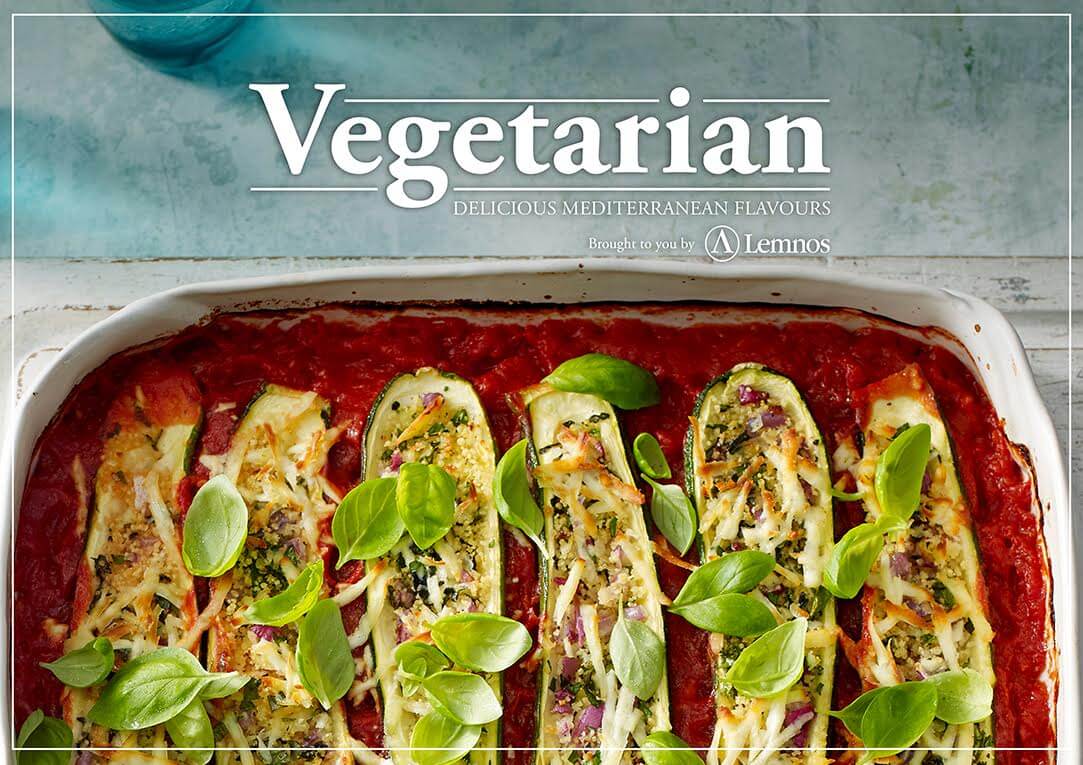 All these recipes and more can be found in the Lemnos Vegetarian Recipe eBook. Download your copy for free now.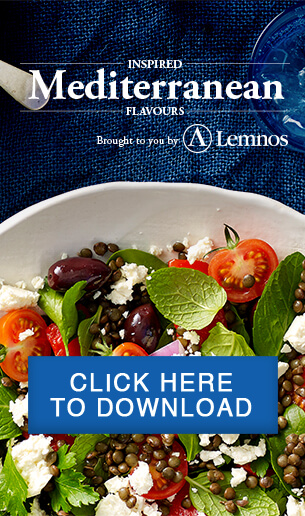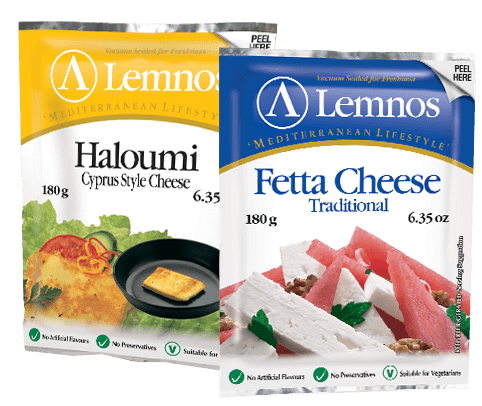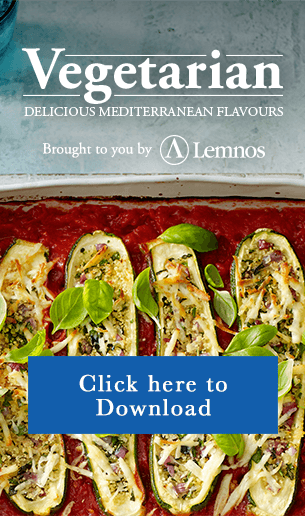 Subscribe to our Lemnos mailing list to receive newsletters and notifications when new FREE e-book downloads are available*.
Please enter your details below** (optional)
*Privacy Policy – Our Privacy Policy sets out our approach to the management of personal and sensitive information. Subject to the Privacy Act 1998 (Cth), you can have access to and seek correction of your personal and sensitive information. Our Privacy Policy contains information about how you can do this, including the contact details for our Privacy Officer and information about how you can make a complaint about a breach of privacy. By completing this form you consent to the collection, use and disclosure of your personal information as described in our privacy policy at http://www.lemnosfoods.com/privacy-policy. Specifically, you consent to us disclosing your personal information to our service providers located in the US, Europe and Asia Pacific.
**Direct Marketing – By completing this form, you consent to us using your personal information to let you know about products and services that we think may be of interest to you (including those of our associated entities), via direct marketing through electronic and other means. However, you may opt out of receiving marketing information at any time by using the contact details provided above or the unsubscribe facility on any email you receive from us. For more information, see our Privacy Policy.