3 Ways to Host a Mediterranean-Inspired Easter

Easter is a momentous occasion where friends and families get together, usually over a delicious spread at the dinner table. This is why having a Mediterranean-inspired Easter is ideal, as it's all about delicious flavours and crowd-pleasing dishes that the whole family will love. Here's how to add a Mediterranean twist to your menu for a memorable Easter feast.
1. Shareable, crowd-pleaser dishes
A Mediterranean feast is traditionally shared amongst large families or groups of friends. With Easter being the time to spend relaxing with your whole family, easily shareable dishes is a must. Lemnos has created a free Mediterranean-Inspired Easter Recipe eBook to download, featuring 10 crowd-pleasing Mediterranean-style recipes from starters to main courses. Choose from a variety of impressive lamb dishes, and a selection of vegetarian options too, featuring fresh, seasonal produce. Crisp Skinned Salmon with Fetta & Potato Mash is the perfect traditional dish to serve on Good Friday.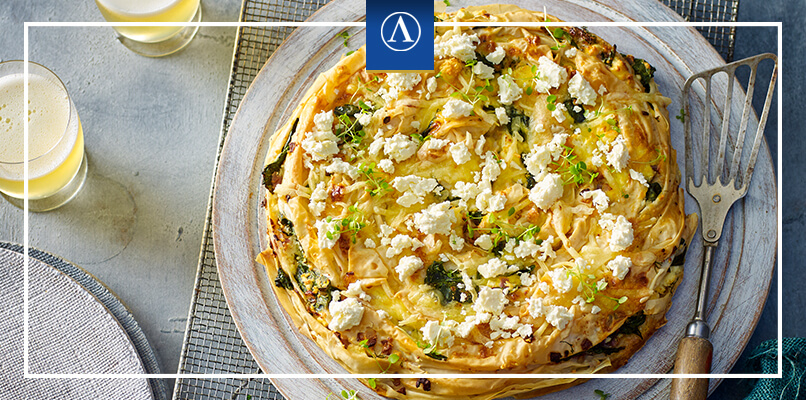 2. Sunny Mediterranean Flavours and Colours
Add some Mediterranean inspiration to your Easter menu with plenty of delicious exotic flavours and fresh, colourful ingredients. The Potato Salad with Fetta, Lemon and Persian Spices puts a Mediterranean twist on the traditional family-favourite side dish by adding flavourful Smooth Fetta, exotic spices and preserved lemon. Delicious Beef, Zucchini and Haloumi Meatballs served with your favourite fresh greens is a meal bursting with colour and flavour.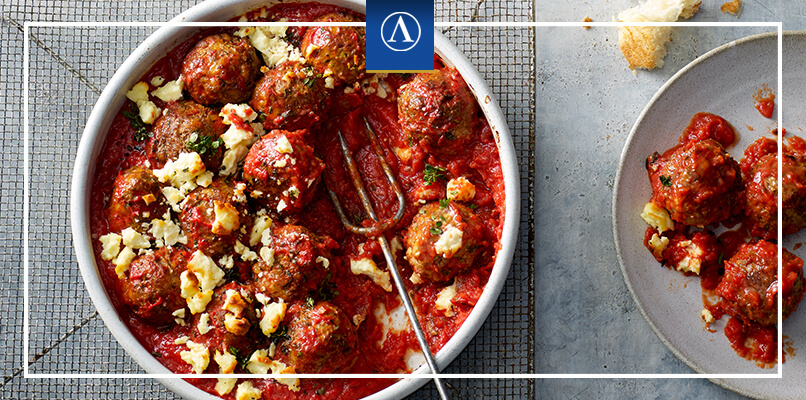 3. Discover the taste of the Mediterranean with Lemnos Cheese
The versatility and taste of Lemnos Fetta and Haloumi make it easy for you to enjoy that Mediterranean taste right here in Australia. Moussaka-Style Eggplant & Risoni Rolls, a vegetarian version of the traditional Greek dish uses our Haloumi, providing an authentically Mediterranean flavour. Combine melt in the mouth spiced lamb shanks with our creamy Persian Fetta for a Mediterranean-inspired traditional choice of main course, fit for an unforgettable Easter celebration.
All the delicious dishes we've mentioned can be found in the Lemnos Mediterranean-Inspired Easter Recipe eBook. Download your copy for free now.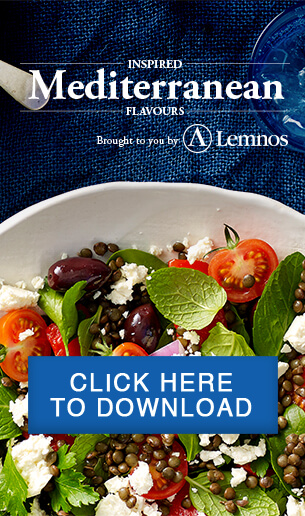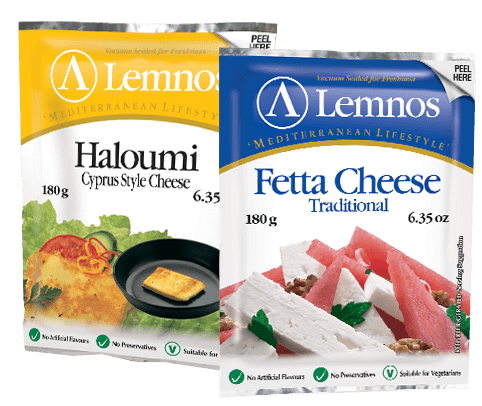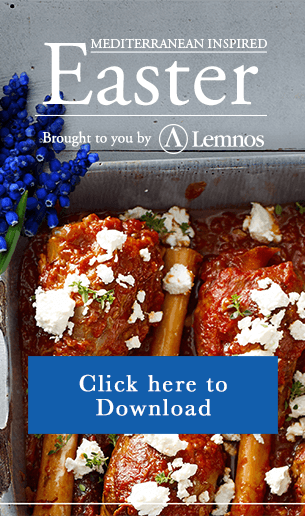 Subscribe to our Lemnos mailing list to receive newsletters and notifications when new FREE e-book downloads are available*.
Please enter your details below** (optional)
*Privacy Policy – Our Privacy Policy sets out our approach to the management of personal and sensitive information. Subject to the Privacy Act 1998 (Cth), you can have access to and seek correction of your personal and sensitive information. Our Privacy Policy contains information about how you can do this, including the contact details for our Privacy Officer and information about how you can make a complaint about a breach of privacy. By completing this form you consent to the collection, use and disclosure of your personal information as described in our privacy policy at http://www.lemnosfoods.com/privacy-policy. Specifically, you consent to us disclosing your personal information to our service providers located in the US, Europe and Asia Pacific.
**Direct Marketing – By completing this form, you consent to us using your personal information to let you know about products and services that we think may be of interest to you (including those of our associated entities), via direct marketing through electronic and other means. However, you may opt out of receiving marketing information at any time by using the contact details provided above or the unsubscribe facility on any email you receive from us. For more information, see our Privacy Policy.